Bryan Singer is video blogging (vlogging?) the filming of Superman Returns at bluetights.net.
"Issue" #22 includes film of his visit to the San Diego ComicCon and a piece of the 20 minutes of film he showed during his presentation.
"Issue" #23 includes a shot from behind of Mr. Spacey dressed as Lex Luthor (dressed as Dr. Evil?)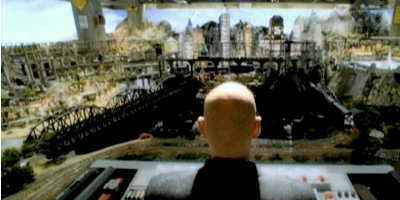 I feel giddy, Oh so giddy. I feel geeky and breezy and gay!!!
um … except for the gay part… cuz I'm not, y'know… AM NOT!!!